NRA-PVF Endorses Bob Mensch!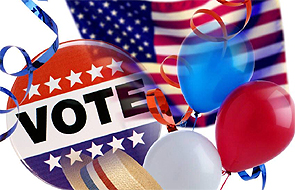 Today, NRA's Political Victory Fund announced their endorsement of Representative Bob Mensch in the special election for Pennsylvania's 24th Senate District.
"Bob Mensch has a strong commitment to the Second Amendment and Pennsylvania's rich hunting heritage," said Chris W. Cox, NRA chief lobbyist. "Because of his pro-gun votes, Bob Mensch has earned an 'A' rating and an endorsement from NRA-PVF."

As a State Representative, Bob Mensch opposed the mandatory reporting of lost or stolen firearms, a bill that would have turned law-abiding gun-owners who already have been victimized by theft, into criminals. He voted in favor of legislation that would allow the carrying of concealed firearms in state parks, expanding the right to self-defense in Pennsylvania.

"The stakes have never been higher in the effort to preserve our freedom. Gun-owners and NRA members must continue voting for candidates who support our Second Amendment at all levels of local, state and federal government," Cox continued. "Sportsmen and gun owners in Pennsylvania can trust Rep. Mensch, and trust his promise to support and defend their Second Amendment rights. We urge all NRA members and gun owners in Pennsylvania Senate District 24 to vote for Bob Mensch on September 29."
Because of the timing of this special election, turnout will likely be very low. It is important that gun owners show up to make their voices heard. In Representative Mensch, we can trust that our rights will be protected.
At this time, it is unclear whether or not his opponent has any rating. However, Representative Mensch has a record we can count on as lawful gun owners.
Senate District 24 includes the following Bucks County towns: Durham, East Rockhill, Milford, Nockamixon, Quakertown, Richland, Richlandtown, Riegelsville, Springfield, and Trumbauersville. In Montgomery County, the following towns are included in the district: East Greenville, Green Lane, Lansdale, Lower Frederick, Lower Salford, Marlborough, New Hanover, Pennsburg, Red Hill, Salford, Towamencin, Upper Hanover, and Upper Salford.
To learn more about Rep. Mensch's campaign and learn how you can help, visit his website.