NRA Annual Meeting Hits the East Coast Again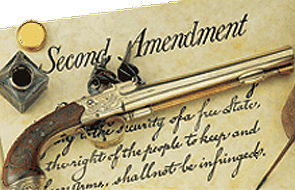 If you've never attended an NRA Annual Meeting before, you should join us in Charlotte, North Carolina for 139th anniversary gathering. It returns after a jaunt out west with last year's event in Phoenix. The 3-day weekend is packed full of great events and one of the largest gun showcase opportunities in the country.
NRA Annual Meeting & Exhibits
May 15-17, 2010
Charlotte, North Carolina
With hundreds of exhibitors on hand, acres upon acres of guns, gear, and other goodies will be on display for you to try. From the time the event opens to the time they shut her down on Sunday, there will be seminars on everything from handloading to hunting Africa.
For political junkies, politicians from around the country will flock to the event for speeches and an opportunity to promote their positions on the Second Amendment. In addition the Grassroots Division of NRA-ILA will host two opportunities for activists – the Grassroots Workshop and "In Their Own Words," a session here real world gun owners talk about the work they do in their own communities to advance the cause.
It's not too late to join us and register for the event. Come on down to get a taste of what is in store when the NRA Meeting returns to Pittsburgh in 2011. If you attend once, you'll want to come back every year.
For those of you who participate in the new media sphere, there is a special opportunity for you to have special access through the Second Amendment Blog Bash.