Pro-Gun Congressman Under Fire
We're going to profile a different pro-gun campaign around Pennsylvania that could use your financial support each week. Giving just $10 is about the price of two lunches a week. Surely our rights are worth brown-bagging it for two days?
Week 4
Jim Gerlach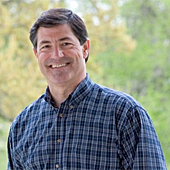 Congressman Jim Gerlach has been targeted by many groups to try and flip this A rated seat to less friendly opposition. The seat leans Democratic by voter registration, so it will draw many outside groups who want to defeat this Republican Congressman. In fact, out-of-state groups have been airing attack ads throughout the Philadelphia-area media markets consistently since last year.
On gun rights issues, Congressman Gerlach has been working on our behalf recently, including signing on to a brief in the McDonald case to support the incorporation of the Second Amendment. With major political initiatives from President Obama's agenda likely to take the back burner after the elections, we need to make sure that gun rights don't become a target in Congress. Representative Gerlach will make sure we're protected in Washington, DC.
Contribute ** Volunteer