NRA Directors Most Popular Potential Celebrity Politicians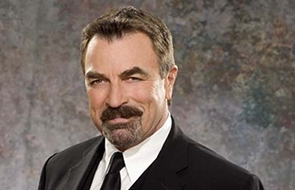 NRA Director Tom Selleck topped a poll of 1,000 households of celebrities that voters would like to see move into politics.
With liberal comedian Al Franken's election to the Senate, more stars could consider a second career in politics. But of the politically active celebs whom respondents to our latest Whispers poll would like to see throw their hats in the ring, the most popular choice was someone on the other side of the aisle, sort of. A self-described independent, actor Tom Selleck is pro-gun and was pro-John McCain. Forty-one percent of respondents said they'd choose the Magnum, P.I. star for a congressional run.
Selleck posted far more votes than any other theoretical celebrity candidate. The second most popular celebrity was Ben Affleck pulling in 18% of households. However, the third place choice was another NRA Director – Ted Nugent proved popular in 16% of households.
Interestingly, Ben Affleck is known as a strong Democratic supporter from Boston. However, he has stated that he does not support the party's platform for more gun control.
UPDATE: After talking to another pro-gun blogger, I was reminded of Angelina Jolie's support of gun ownership for self-defense as well. She tied with Ted Nugent as a celebrity folks would support in a run for public office.