Philadelphia's Request to "Minimize" Rights to be Tested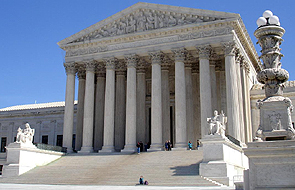 On Tuesday, the Supreme Court of the United States will here the landmark McDonald v. Chicago case that will ultimately answer the question about whether or not the Second Amendment is incorporated against state and local governments, and if so, how it is incorporated. Because the hugely pro-gun Heller only dealt with the gun ban of a federal enclave, it did not address the issue of state and local gun laws such as Chicago's ban on handguns.
Philadelphia spent resources signing onto a brief arguing that the Supreme Court should not force states and local governments to honor the Constitution, requesting that any rights to self-defense and arms be "minimized." Philadelphia's two prominent Congressmen, Reps. Bob Brady and Chakah Fattah, are siding with the city and Chicago in support of the handgun ban.
On the side of the Constitution, Pennsylvania's Attorney General Tom Corbett and 15 state lawmakers have argued that the Second Amendment is an important individual right and should be respected by state and local governments.
Two of us will attend the hearing, though we do not expect to be seated for the actual case. You can find full coverage of this history-making event on our Twitter feed, @PAGunRights. You can also get regular updates through NRA News.