With Few Precincts Remaining, NRA-Endorsed Candidates Win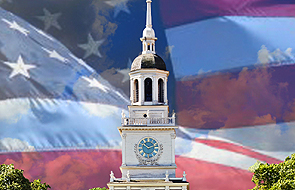 Though the media has focused on races in Virginia, New Jersey, and New York, Pennsylvania gun owners turned out for NRA-endorsed judicial candidates last night. And for that, we say thank you!
The turnout was stunning, and quite unexpected in political circles.
For the Supreme Court, NRA Political Victory Fund endorsed Joan Orie Melvin in the spring. She not only won her primary race, but she also took the statewide race by substantial numbers considering her opponent had a massive warchest for a judicial race. With 99% of the precincts reporting this morning, she is up 53%-47%. For the counties we represent locally as EVCs, here are the breakdowns:
Adams: Orie Melvin 66%-34%
Bucks: Orie Melvin 55%-45%
Cumberland: Orie Melvin 69%-31%
Montgomery: Panella 51%-49%
Philadelphia*: Panella 79%-21%
York: Orie Melvin 67%-33%
For Superior Court, voters were asked to select 4 candidates of 9. NRA-PVF endorsed 3 candidates in the race. Two of the endorsed candidates won seats on the Court. We send our hearty congratulations to Judges Judy Olson and Sallie Mundy. The final endorsed candidate put up a great race, coming just ~10,000 votes shy in a race with nearly a million voters casting ballots for top vote-getters. Temp Smith came in 6th in the race, just a fraction of a point behind candidates who came in at 4 and 5.
For Commonwealth Court, voters were asked to select 2 candidates for seats on the Court. NRA-PVF endorsed Kevin Brobson and Patricia McCullough for those seats. We are happy to report that they won with a solid showing.
In coming days, we'll have more reports from local races. Though NRA does not endorse in these races, there is still interesting data to be gleaned given the effort to usurp state authority on gun control in many towns.
* Philadelphia has still not submitted all of their election results.