Pennsylvania Represented in Historic Supreme Court Case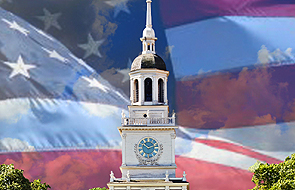 Pennsylvania gun owners owe Attorney General Tom Corbett a huge thank you for making sure the Keystone State was represented in a historic brief filed with the Supreme Court of the United States in support of the Second Amendment.
Two-thirds of the nation's attorneys general have filed an amicus brief asking the U.S. Supreme Court to grant certiorari in the case of NRA v. Chicago and hold that the Second Amendment applies to state and local governments through the Due Process Clause of the Fourteenth Amendment. This bi-partisan group of 33 attorneys general, along with the Attorney General of California in a separate filing, agrees with the NRA's position that the Second Amendment protects a fundamental individual right to keep and bear arms in the home for self-defense, disagreeing with the decision recently issued by a three-judge panel of the U.S. Court of Appeals for the Seventh Circuit.
You can read the brief online.