Special Election in State Senate District 24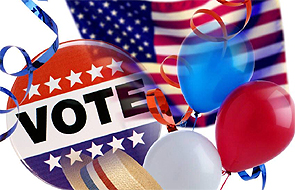 Gun owners in upper Bucks and Montgomery Counties will want to pencil in September 29 as the date of a special election for state Senate. So far, only one candidate has declared his candidacy for the post – Rep. Bob Mensch of the 147th state House district.
In the fall 2008 elections, Rep. Mensch received an A rating and the NRA's endorsement. An endorsement for the special election may depend on whether any challengers emerge from other parties. Should such an announcement be made, we will notify residents of the area.
Senate District 24 includes the following Bucks County towns: Durham, East Rockhill, Milford, Nockamixon, Quakertown, Richland, Richlandtown, Riegelsville, Springfield, and Trumbauersville. In Montgomery County, the following towns are included in the district: East Greenville, Green Lane, Lansdale, Lower Frederick, Lower Salford, Marlborough, New Hanover, Pennsburg, Red Hill, Salford, Towamencin, Upper Hanover, and Upper Salford.
In order to vote in the special election, you must be registered by August 30, 2009. Find out more about registering to vote here.
To learn more about Rep. Mensch's campaign and learn how you can help, visit his website.