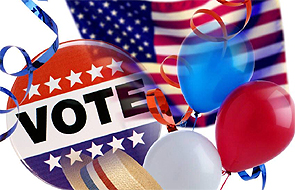 Gun owners will be critical in tomorrow's special election for Senate District 24. The NRA Political Victory Fund has endorsed Rep. Bob Mensch for the seat. They are joined by area newspapers who value his experience and previous service to the district's residents.
The district is a rather odd one, so double check your status as a resident to find out if you need to be at the polls tomorrow.
Polls will be open from 7am to 8pm. If you need assistance in learning about your county's voting system, the state has provided an easy guide to help you understand it.
If you can volunteer even a few hours today or tomorrow to assist Bob's campaign, please visit his website for the latest contact information.