The Future of PA-12 for Gun Owners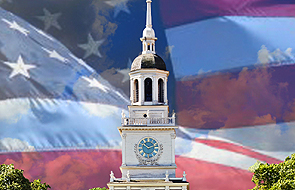 The sudden passing of Congressman Jack Murtha leaves his district suddenly in play for both major parties. Names were immediately thrown in the ring, but how have each of these candidates been on the Second Amendment? A friend like Rep. Murtha, or a foe?
Though some may wonder why the political game is starting in high gear so soon after his passing, it's mainly due to unfortunate timelines in Pennsylvania's election laws. The governor must declare a date for a special election within 10 days that takes place at least 60 days out from the announcement. Though he has not made an official statement, it is expected that Gov. Rendell will opt to schedule it on the same day as primary elections – May 18.
This sets up an interesting election for voters in Pennsylvania's 12th Congressional District. Party officials will have to decide on the candidates who run in the special election. Due to the approaching deadlines for filing needed paperwork, it is expected that these decisions will be made quickly. However, because the seat would have been up for grabs in November anyway, there still needs to be a primary election for the regularly scheduled November race. In effect, voters will elect someone to fill the seat and vote for the same candidate in their respective primary races. The candidates will have two campaigns to run this year.
Based on reports from political reporters, here are some of the names that have been dropped from each party and candidates who were previously planning a run at the seat:
Democrat
Mark Singel – Previously A- rated in 1990, though his final NRA rating could not be quickly located.
Sen. John Wozniak – A rated
Sen. Richard Kasunic – A+ rated
Ron Mackell Jr. – unknown
Ryan Buccianeri – unknown
Bracken Burns – unknown
Vince Zapotosky – unknown
Barbara Hafer – Previously A rated in 1990, though her final NRA rating could not be quickly located.
Tom Ceraso – unknown
Joyce Murtha – unknown
Ed Cernic – unknown
Mark Critz – unknown
Republican
Bill Russell – A rated
Sen. Kim Ward – A rated
Rep. Dave Reed – A rated
Rep. Jeff Pyle – A+ rated
Diana Irey – A rated
Tim Burns – unknown
Mark Pasquerilla – unknown
Political observers have now reclassified this seat as a toss-up.
UPDATE: PoliticsPA has specifics on how candidates from each party must be chosen:
Party rules for Democrats and Republicans will determine how the special election candidate is selected. For Republicans, each county committee in the district will be assigned a certain number of conferees to send to the selection meeting. The conferees will vote to decide who becomes the party's candidate.

For Democrats, the county committees in the 12th Districts will meet to recommend a candidate to the state party's 50-member executive committee. The executive committee, comprising members from across Pennsylvania, will decide whether to endorse a candidate.
They also report on more names in the running that have been added to the lists.