NRA Officially Endorses Jason Altmire for Congress
The announcement came yesterday from the NRA Political Victory Fund: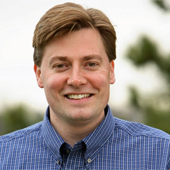 The National Rifle Association Political Victory Fund (NRA-PVF) is endorsing Jason Altmire for re-election to the U.S. House of Representatives in Pennsylvania's 4th Congressional District.
"The NRA-PVF is endorsing Jason Altmire because he has been a strong defender of the Second Amendment freedoms of law-abiding gun owners, hunters and sportsmen in Pennsylvania and across America," said Chris W. Cox, chairman of the NRA-PVF.
As a member of Congress, Altmire has demonstrated his commitment to our Second Amendment rights by voting for legislation to restore self-defense rights in our nation's capital, as well as signing the pro-gun congressional amicus brief to the Supreme Court supporting our individual right to keep and bear arms in the Heller case. Additionally, he cosponsored the National Right-to-Carry Reciprocity amendment, which would provide a national standard for carrying concealed firearms, as well as legislation that would reform the Bureau of Alcohol Tobacco and Firearms. Altmire also signed a letter to Attorney General Eric Holder opposing re-enactment of the failed 1994 ban on semi-automatic firearms and ammunition magazines. Most recently, he signed the pro-gun congressional amicus brief arguing that the Second Amendment guarantees a fundamental right that protects all Americans in the McDonald case.
Jason Altmire's commitment to preserving our right to keep and bear arms has earned him an "A" rating and the endorsement of the NRA-PVF.
"On November 2nd, I urge all Pennsylvania NRA Members and gun owners in the 4th District to vote Jason Altmire for Congress," Cox concluded.