Deadline for the 24th Senate District Election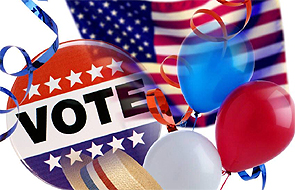 Gun owners and Second Amendment supporters living in any of the towns located in Pennsylvania's 24th Senate district need to make sure they are registered to vote before the deadline of August 30. (Since the deadline for registration falls on Sunday, the practical deadline is this Friday, August 28.)
Two candidates have declared for the race, but no NRA endorsement has been issued at this time. The Democratic candidate is Anne Henning Scheuring, a Lansdale councilwoman. As of the date of this publication, she has no NRA rating.
The Republican candidate is Rep. Bob Mensch of the 147th state House district. In the fall 2008 elections, Rep. Mensch received an A rating and the NRA's endorsement. However, it is not clear if this grade will change or he will be endorsed in the special election. Should NRA opt to endorse either candidate, we will notify local gun owners. (Sign up to receive more information about how you can help to elect pro-gun candidates.)
Senate District 24 includes the following Bucks County towns: Durham, East Rockhill, Milford, Nockamixon, Quakertown, Richland, Richlandtown, Riegelsville, Springfield, and Trumbauersville. In Montgomery County, the following towns are included in the district: East Greenville, Green Lane, Lansdale, Lower Frederick, Lower Salford, Marlborough, New Hanover, Pennsburg, Red Hill, Salford, Towamencin, Upper Hanover, and Upper Salford.  The district also includes southern Lehigh County.
If you do not reside in the 24th district, please tell any gun owners you know in the area about the special election.
In Pennsylvania, you can register any number of ways.
Register to Vote in Person
You can register to vote at a County Voter Registration Office or other designated sites.
Register to Vote by Mail
You can register to vote by mail in two ways:
Get a Voter Registration Mail Application form from the state or federal government. The Secretary of the Commonwealth and all county registration commissions supply Voter Registration Mail Applications to all persons and organizations who request them, including candidates, political parties and political bodies and other federal, state and municipal offices.
Download the Voter Registration Application. Print, complete, sign and deliver to your County Voter Registration Office by mail or in person.
Register to Vote at PennDOT
You can register to vote at a PA Department of Transportation photo license center when you obtain or update your driver's license.
Register to Vote at Government Agencies
In addition to PennDOT, you can register to vote at many other state government offices, including:
State offices that provide public assistance and services to persons with disabilities
Armed Forces Recruitment Centers
County Clerk of Orphans' Court offices, including each Marriage License Bureau
Area Agencies on Aging
Centers for Independent Living
County Mental Health and Mental Retardation offices
Student disability services offices of the State System of Higher Education
Offices of Special Education
DA Complementary Paratransit offices
Find out more about registering to vote here.