Pro-Gun Candidate of the Week: Jim Wansacz
We're going to profile a different pro-gun campaign around Pennsylvania that could use your financial support each week. Giving just $10 is about the price of two lunches a week. Surely our rights are worth brown-bagging it for two days?
Week 3
Jim Wansacz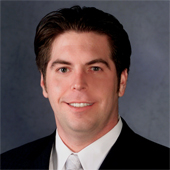 With a six-way Democratic primary in an overwhelmingly Democratic district, we have a chance to put a pro-gun leader into higher office. Representative Jim Wansacz has been a consistent friend to the Second Amendment and sportsmen around his district during his decade in the Pennsylvania House of Representatives. On the other hand, one of his biggest opponents, Scranton Mayor Chris Doherty, has endorsed a bigger wish list of gun control than the Brady Campaign has even tried to push in Pennsylvania. He vowed to work to end preemption across the state, which would make carry permits worthless and even put hunters in danger of breaking dozens of gun laws as they drive from their homes to the tree stand. In addition, Doherty would put limits on how many guns we would even be able to buy in the first place.
This race is to replace a longtime friend to gun owners, Senator Bob Mellow. We should make sure to fill the seat with a candidate who respects our rights and won't work with anti-gun groups to pass legislation that faced massive opposition even in New Jersey! Rep. Wansacz deserves our united support in his competitive primary race.
Contribute ** Volunteer