PA Mayors Take Stand Against Concealed Carry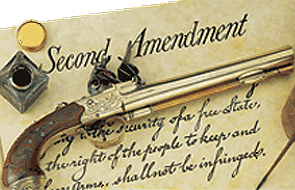 Is your mayor taking a stand against gun owners with concealed carry permits? More than 100 mayors from around Pennsylvania have publicly called on the U.S. Senate to vote against the rights of law abiding concealed carry permit holders. They don't want you to be able to exercise your right to self-defense regardless of where you may travel in the United States.
Find out if your mayor is opposing our rights with this list of area mayors who joined NYC Mayor Michael Bloomberg. These are the mayors from Bucks, Montgomery, and Philadelphia counties who joined Michael Bloomberg's calls for more restrictive gun laws:
If you live in one of these towns, please contact your mayor and ask why they are actively opposing gun rights.  We often overlook the local politicians, believing that they do not make a significant difference in the debate.  However, these mayors banded together to send letters to Pennsylvania's senators asking for their opposition to concealed carry.  These mayors support the efforts of Michael Bloomberg to put lawful gun stores out of business by filing lawsuits blaming them for the crimes of others.
If they claim they did not support these actions, demand that they remove themselves from Michael Bloomberg's group of mayors.  They will join many mayors from across the country who realized the error of their ways, that Michael Bloomberg was taking policy positions in their name that they did not support.  If they do support it, mobilize gun owners in your town to change up your local government.  A handful of votes will make a difference in local elections due to low turnout.