BATFE Reform Bills Need Help from PA Leaders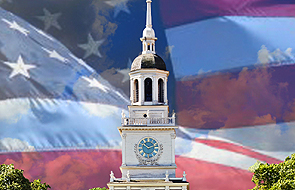 Senators Mike Crapo (R-ID) and Patrick Leahy (D-VT) introduced S. 941, the "Bureau of Alcohol, Tobacco, Firearms and Explosives Reform and Firearms Modernization Act of 2009" in the U.S. Senate in late spring. Representatives Steve King (R-IA) and Zack Space (D-OH) introduced a companion bill—H.R. 2296—in the U.S. House. The bills would roll back unnecessary restrictions, correct errors, and codify longstanding congressional policies in the firearms arena. These bipartisan bills are a vital step to modernize and improve BATFE operations.
Of highest importance, S. 941and H.R. 2296 rewrite the system of administrative penalties for licensed dealers, manufacturers and importers of firearms. Today, for most violations, BATFE can only give a federal firearms license (FFL) holder a warning or revoke the license. S. 941and H.R. 2296 would allow fines or license suspensions for less serious violations, while still allowing license revocation for the kind of serious violations that would block an investigation or put guns in the hands of criminals. This will help prevent the all-too-common situations where BATFE has revoked licenses for insignificant technical violations—such as improper use of abbreviations, or filing records in the wrong order.
The Senate bill currently has 13 sponsors from both sides of the aisle. Unfortunately, neither of Pennsylvania's Senators have signed on to the reform package. Contact Sen. Bob Casey at 1-866-802-2833 and Sen. Arlen Specter at 202-224-4254 to request their support for this important reform.
The House bill currently has 175 sponsors from both parties, and it includes 11 Pennsylvania Representatives. Residents of Pennsylvania's 19th district should thank Rep. Todd Platts for his support at 1-877-902-1919. Unfortunately, Representatives Patrick Murphy and Allyson Schwartz have not signed on to support the bill yet. You can contact Rep. Murphy at 202-225-4276 and Rep. Schwartz at 202-225-6111 to suggest they sponsor the bill.