Pro-Gun Social Media Sources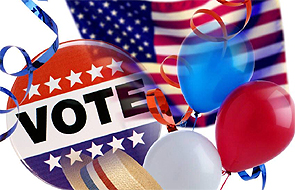 There are now more ways than ever to keep up with the latest news about your rights and the efforts to protect them. Here are some of the resources to keep up with the coverage.
Pennsylvania Gun Rights
Read our blog via RSS and follow us on Twitter @PAGunRights.  Make sure to follow us on Twitter for added information that doesn't quite justify a full blog post.
NRA Institute for Legislative Action
Keep up with Grassroots Alerts via email, follow them on Twitter @NRAILA, or check out their video channel on YouTube.
NRA Political Victory Fund
Follow NRA PVF's Twitter feed @NRAPVF.
Trigger the Vote
Track the latest from this new get out the vote effort on Twitter @TriggertheVote, on their YouTube channel, or via the Facebook page.
NRA News
Keep up with daily updates from around the globe with NRANews.com and read their live Twitter feed during the show @NRANews.