York Passes Gun Control Resolution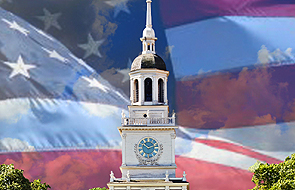 While acknowledging that such local laws are illegal in Pennsylvania, York City Council members instead passed a resolution asking that the state legislature pass gun control legislation that could make gun owners victims twice should their guns be stolen.
The York City Council voted 4-1 Tuesday to send a resolution to the state legislature recommending the adoption of a state law requiring the reporting of lost and stolen guns, ending nearly a year of debate on the controversial subject.

Last November, York City Councilwoman Toni Smith introduced a proposal, backed by the city administration, for a city law that would require lost and stolen firearms to be reported.

Supporters said a law would help crack down on straw purchasers and keep illegal guns off the street. Opponents said it would not be effective and would punish the innocent.

Throughout the debate, some council members said they were concerned about the proposal, since state law prohibits municipalities from making their own gun laws.

On Tuesday, Smith introduced a resolution urging the state to take up the matter. Her proposed law, tabled at an earlier meeting, was left to die at the end of the year.
Fortunately, gun owners did find they had one clear thinking friend on the Council. Council President Joe Musso cast the single vote against the resolution. According to the local papaer, Musso reported that supporters could not explain exactly how the law would help solve gun crimes or how it would be more effective than existing straw purchase laws. He was quoted as saying, "I'm not in a position where I'm going to start pursuing the good guys instead of getting the bad guys."
Our fellow EVC from the 19th district attended the meeting and tweeted after the vote:
City of York, PA passes lost/stolen resolution. Call it a draw, we defeated the ordinance but didn't stop the whole momentum.
If they state were to pass a law as advocated by York leaders, gun owners who have guns stolen may be prosecuted if they do not notice the theft as quickly as an overzealous prosecutor would like. The legal system will be turned upside down for gun owners, as they would have to prove to the courts that they are innocent instead of the state showing proving their guilt.