Bloomberg Mayors Continue to Break State Laws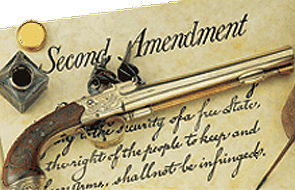 West Mifflin, Pennsylvania's mayor is the latest to break state law by supporting municipal gun controls. Supported by his membership in Michael Bloomberg's anti-gun group, the Borough Council will take up a proposal tonight to mandate that gun owners report their lost or stolen guns. As we've outlined before, this forces gun owners who might have been robbed to prove their innocence – that they reported it within a certain timeline as opposed to prosecutors proving that a wrong was committed. These ordinances are currently being challenged by the NRA in courts across the state.

View Bloomberg's Anti-Gun Mayors in Pennsylvania in a larger map
Recently, Homestead Borough did the same thing, becoming the 10th city in Pennsylvania to violate the state preemption laws and the state Supreme Court's Ortiz v. Commonwealth decision. Last night, Clairton became the 11th, though the first non-MAIG-mayor-lead city to do so. However, the proposal was pushed by extremely anti-gun Rep. David Levdansky who has recently taken up the charge of CeaseFirePA.
These mayors have justified their participation in the group by claiming that Mayor Bloomberg is not working with gun control forces. Here in Pennsylvania, that is absolutely not true, and we uncovered the evidence here on PAGunRights.com. Mayors Against Illegal Guns is hiring Brady Campaign representative Max Nacheman to lobby cities to pass these illegal ordinances, regardless of the legal battles their taxpayers will be forced to fund. If you know gun owners in these towns, tell them to stand up to City Hall in defense of their rights and tax dollars.