Updates on Bloomberg's Anti-Gun Mayors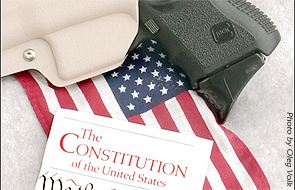 Since we posted our full research and call to action to reduce the reach of NYC Mayor Michael Bloomberg's anti-gun initiative in Pennsylvania, we have at least one positive change to the list.
As of September 9, the Mayors Against Illegal Guns website started to feature a few disappearing names in several states. Two of the names removed are Mayor Jane Haskins of Ulysses, Pennsylvania and Mayor Paul McArdle of Summit Hill, Pennsylvania. They both resigned from the group following pressure from local NRA members.
Another Pennsylvania-centric change for the coalition (though not one reflected on Bloomberg's website) is the death of State College mayor Bill Welch from complications from surgery. We certainly send regrets to family and hate to see the list of mayors reduced through tragedy. We prefer to inform mayors about the importance of the Second Amendment rights of their citizens, leading to a resignation.
As changes are made to the Pennsylvania anti-gun landscape at the local level, we will update the map with mayors who have resigned or left their office.

View Bloomberg's Anti-Gun Mayors in Pennsylvania in a larger map
In the meantime, if your city is on the map, contact your mayor and ask them to stand up for your rights!