Pennsylvania Politicians on Twitter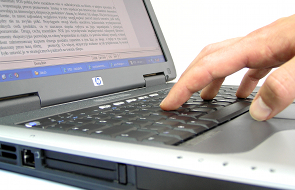 If you took our advice to get involved in social media, then you've probably discovered the invaluable tool to track your friends, shooting buddies, and pro-gun resources – Twitter.
Did you realize you can follow many Pennsylvania politicians on Twitter as well? Whether they support your rights or not, you can keep up with what they have to say about the issues. Want to know what sassy comments Sen. Daylin Leach is hurling at those he disagrees with this week? @DaylinLeach is by far one of the most colorful political Twitter accounts online. Or do you want to know what his colleague across the the aisle, Sen. Lloyd Smucker has to say about the goings on in Harrisburg? @SenatorSmucker updates with information on the Senate session times, especially during the contentious budget debates.
Here are the Pennsylvania politicians in and around the Congressional districts we represent who are using Twitter to communicate. (All grades are the last ratings issued. It is likely some ratings will change before the next election based on recent voting records.)
Pennsylvania House Members
Rep. Bob Mensch – @RepMensch & @Mensch4Senate – A
Rep. Denny O'Brien – @RepOBrien – A
Rep. Scott Perry – @RepScottPerry – A
Rep. Eugene DePasquale – @RepDePasquale – B
Rep. Mike Vereb – @RepVereb – B
Rep. Josh Shapiro – @Josh_Shapiro – D
Rep. Mark Cohen* – @RepMarkBCohen – F
Rep. Scott Grove – @RepGrove – unknown
Pennsylvania Senate Members
Sen. Lloyd Smucker – @SenatorSmucker – A
Sen. Daylin Leach – @DaylinLeach – F
Candidates for US Senate, 2010
Pat Toomey – @ToomeyForSenate – A
Sen. Arlen Specter – @SenArlenSpecter – A
Rep. Joe Sestak – @JoeSestak & @Sestak2010 – F
Peg Luksik – @PegLuksik – unknown
Robert Townsend – @VoteCommonSense – unknown
Other Statewide Candidates, 2010
Rep. Jim Gerlach – @GerlachforPA & @JimGerlach – A
Atty. Gen. Tom Corbett – @Tom_Corbett & @CorbettForGov – A
Dan Onorato – @Dan_Onorato – unknown
Tom Knox – @KnoxforGovernor – unknown
If you follow us at @PAGunRights, we'll periodically participate in the #FollowFriday with themed lists of folks to follow on Twitter. It may be candidates in a specific political race, Pennsylvania politicians debating a major gun rights bill, or NRA activists from around the country.
*Rep. Cohen keeps his updates private, though it is unclear how to get on the approval list. @PAGunRights which strives to cover issues fairly to both parties and all candidates has requested to follow him since we represent his constituents. However, he has so far refused to approved our request, presumably over disagreement on Second Amendment rights.