Breakdown of State Races – SEPA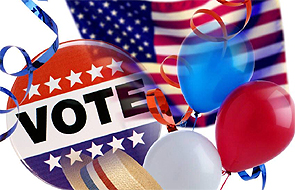 The easiest way to sort through the races for the 19 seats in Congress, 25 state senate seats, and 203 state house seats is similar to the way we sort for purposes of NRA-ILA EVC activity – by Congressional district and city. If you don't know your Congressional district, find it here first. You can then use the tool to find your state officials and details about your state house and senate districts.
First, a word about predictions and notes about how competitive seats are at this time. In politics, a week can make or break a campaign. We are more than nine weeks out from the May primary election and many, many weeks from the November election. There is a strong air of anti-incumbent attitude this year, and actions in Washington may only strengthen it. That will have an impact on down-ballot races. Don't take anything in this post as the final word on any race, especially grades which may change before the final election. Contact us if you want to get involved with campaigns in your area. We will continue to post new information pertaining to gun owners as we count down to the elections.
PA-8 – Bucks County with parts of Montgomery and Philadelphia Counties
incumbent
United State Congress
Democrats – Patrick Murphy
Republicans – Gloria Carlineo, Michael Fitzpatrick, Ira Hoffman, James Jones
The Republican race could be one to watch come May. The local GOP did not endorse a candidate, though party leaders are clearly upset at the request from all candidates that they stand down in the primary. Leaders have made sure to publicly announce their "unofficial" support for past Congressman Michael Fitzpatrick. While Fitzpatrick may have the name recognition on the GOP ballot, Carlineo is already giving him a bit of a run for his money as a fellow recruit into the National Republican Congressional Campaign's Young Guns program which recognizes candidates based on fundraising and outreach benchmarks. Gun owners aren't likely to learn much more in this race until a GOP candidate is chosen. Fitzpatrick was initially endorsed and A rated based on his questionnaire in 2004, but some news reports indicate that after the endorsement, he called for a ban on semi-automatic rifles. It is unclear if he has since changed his mind about supporting the gun ban or maintains a position similar to that of D+ rated incumbent Congressman Patrick Murphy who actually beat Fitzpatrick in 2006 for the same seat. All-in-all, the race for the GOP nomination and for the seat in November will be fascinating for political junkies, though possibly less thrilling for gun owners.
Pennsylvania Senate
District 4 – Abington, Philadelphia
Democrats – Leanna Washington, Lamont Thomas
This district, which is primarily in Philadelphia, does not appear to be competitive. The F rated incumbent has held the office since 2005, and her challenger appears to have only run for lowers offices in Philadelphia with little success. With no Republicans on the ticket, it is likely that Senator Washington's name will be the only one on the ballot in November.
District 6 – Bensalem, Bristol (Borough & Township), Hulmeville, Ivyland, Langhorne, Langhorne Manor, Lower Southampton, Middletown, Northampton, Penndel, Warwick, Wrightstown
Republican – Tommy Tomlinson
Democrats – Bryan Allen, John Jordan
Senator Tommy Tomlinson has held his seat since 1995 and maintained a A rating and endorsement. There are two challengers from the Democratic side, but neither of which have a voting record on the issue or previous questionnaires. Bryan Allen received the endorsement of the Bucks County Democrats, so he will have key support in the primary election. Whether that turns into support at the polls remains to be seen, and whether either Democrat responds to the NRA questionnaire may also be up in the air given the lack of response by past candidates from the party in this race.
District 10 – Bedminster, Bridgeton, Buckingham, Chalfont, Doylestown (Borough & Township), Dublin, Falls, Haycock, Hilltown, Lower Makefield, Morrisville, New Britain (Borough & Township), New Hope, Newtown (Borough & Township), Perkasie, Plumstead, Sellersville, Silverdale, Solebury, Telford, Tinicum, Tullytown, Upper Makefield, West Rockhill, Yardley
Republican – Chuck McIlhinney
Democrat – Cynthia Philo
As a one-term incumbent, Senator Chuck McIlhinney will still have to run a good campaign to hold his seat. His competitor works primarily with downtown Philadelphia businesses, and has no record on the Second Amendment. Senator McIlhinney had an A rating when he ran in 2006. For now, there's not much news out of this district. Because there is no primary for either candidate, we may not know until the summer just whether or not there is major competition for the seat.
District 12 – Upper Dublin, Upper Moreland, Upper Southampton, Warminster, Warrington
Republican – Stewart Greenleaf
Democrat – Ruth Damsker
With a B rating, incumbent Senator Stewart Greenleaf is seeking another term for the seat he has held since 1979. His opponent, though never having held an office for which she would earn a grade, has run on a ticket of gun control with current gubernatorial candidate Joe Hoeffel. Her joint answer to a questionnaire by a business group when she was running for office in 2007 called for a limit on firearm purchases which would stop collectors from buying matched sets and possibly even involve the creation of a gun owner registry. Otherwise, her positions are short on details other than "state gun laws need tightening." While Ruth Damsker has won a county office in the area before, there doesn't appear to be much commentary on the competitiveness of this race just yet.
District 24 – Durham, East Rockhill, Milford, Nockamixon, Quakertown, Richland, Richlandtown, Riegelsville, Springfield, Trumbauersville
Republican – Bob Mensch
Democrat – Bill Wallace
The incumbent, Senator Bob Mensch, only won this seat a short time ago in a special election. With his previous endorsement and A rating, Mensch will likely carry the support of gun owners again. His opponent, an art teacher, has no history on the Second Amendment. This seat has been in Republican hands for years, so it will likely be an uphill battle for Wallace.
Pennsylvania House
District 18 – Bensalem, Lower Southampton
Republican – Gene DiGirolamo
Incumbent Rep. Gene DiGirolamo doesn't have any challengers on the ballot this year, which is great news for gun rights. He has maintained an A rating and held the endorsement from NRA-PVF.
District 29 – Buckingham, New Hope, Solebury, Upper Southampton, Warminster, Warwick
Republican – Bernie O'Neill
Democrat – Frank Feinberg
This race may not be terribly exciting for gun owners in the district, though that depends on the responses to the questionnaire by Frank Feinberg (or if he even answers the questions). Incumbent Rep. Bernie O'Neill has been in office since 2003, and he maintains a C rating. At this point, it's unclear whether there's a serious challenge here.
District 31 – Lower Makefield, Newtown (Borough & Township), Upper Makefield, Yardley
Democrat – Steve Santarsiero
Republican – Rob Ciervo
The incumbent Rep. Steve Santarsiero has only been in office for one term, so he's hardly a shoe-in for the seat this time. In the last race, Santarsiero had a B rating. Opponent Rob Ciervo hasn't held an office that requires a questionnaire at this point. Ciervo has definitely had a very public campaign with letters to the editor in the local paper and catchy fundraisers. This is a seat that formerly belong to the GOP, so it is possible for it to flip again.
District 140 – Bristol (Borough & Township), Falls, Middletown, Morrisville, Tullytown
Democrat – John Galloway
Republican – Jane Burger
Incumbent Rep. John Galloway holds a D rating, and he has held the office since 2007. The seat has been in Democratic hands for decades, so it makes any race for the seat an uphill battle. His opponent hasn't held an office which would require a grade for the Second Amendment. It isn't likely that this will be a highly competitive race.
District 141 – Bristol Township, Middletown
Republican – Rick Eccles, Kevin Glasson, Joseph Hogan
Democrat – Tina Davis, Melvin Howard, Mike Slipp
This is an interesting race since the incumbent is retiring after more than twenty years in office. The GOP has lined up behind candidate Rick Eccles while the Democrats have endorsed Tina Davis. Neither has a record on gun rights, so we'll have to wait for their responses to the NRA questionnaire before we know if gun owners have a good option in this race after years of an F rated incumbent.
District 142 – Hulmeville, Langhorne, Langhorne Manor, Lower Southampton, Middletown, Penndel
Republican – Frank Farry
Democrat – John Toth
Rep. Frank Farry is a fresh incumbent, having only taken the office this term. However, he did manage to win in a year that had overwhelming support for the opposite party. Officially, he has no grade from NRA due to a mix-up with his campaign. But in an effort to show his respect for our communities, he did send a statement on his positions. His opponent has no record on the issue at this time, and it is unclear whether this will be a competitive seat. It would appear unlikely at this time, but being a new state representative, Rep. Farry can be expected to run a serious campaign again.
District 143 – Bedminster, Bridgeton, Buckingham, Dolyestown (Borough & Township), Durham, Nockamixon, Plumstead, Riegelsville, Tinicum
Republican – Marguerite Quinn
Democrat – Kathy McQuarrie
Holding the office since 2007, Rep. Marguerite Quinn may face quite a challenge this year. This C rated incumbent has an opponent who is a professional political activist – one who traveled the country for President Barack Obama since his early primary run. If her political company is any measure of her own views, it is unlikely that Kathy McQuarrie will any improvement for the Second Amendment. Until then, gun owners in the district will have to wait to see if she returns a questionnaire.
District 144 – Chalfont, Dublin, Hilltown, New Britain (Borough & Township), Silverdale, Telford, Warminster, Warrington
Republican – Katherine Watson
With no challenger on the ballot at this stage, B rated incumbent Rep. Kathy Watson shouldn't have any trouble.
District 145 – East Rockhill, Haycock, Milford, Perkasie, Quakertown, Richland, Richlandtown, Sellersville, Springfield, Trumbauersville, West Rockhill
Republican – Paul Clymer
Democrat – Mary Whitesell
When A rated incumbent Rep. Paul Clymer initially indicated he would retire at the end of the term, it apparently started a local uproar that convinced him to get back in the race. His re-entry into the campaign sent some opponents scurrying since he has a history of dominating elections since he took office in 1981. According to some online sources, Mary Whitesell realizes this race does not lean in her favor.
District 151 – Abington, Horsham, Upper Dublin
Democrat – Rick Taylor
Republican – Todd Stephens
This is a re-match between two candidates who duked in out in 2008. Incumbent Rep. Rick Taylor has a D rating, and Todd Stephens never responded to NRA's mailings. With a difference of 419 votes in favor of the Democrat in 2008, this could be the year the GOP takes back the seat it held before Taylor's election in 2006. Based on the close vote margin in the last cycle that clearly favored his party, Rep. Taylor has reason to be nervous in this political environment.
District 152 – Hatboro, Upper Dublin, Upper Moreland, Philadelphia
Republican – Thomas Murt
Democrat – Robert McGuckin
Incumbent Rep. Thomas Murt holds a D rating, and has served the residents of the area since 2007 when he defeated a member of his own party who had establishment support. Little has been found on his opponent, so it is unlikely we will have any information on the race for gun owners until closer to the election.
District 153 – Abington, Upper Dublin
Democrat – Josh Shapiro
Republican – Tom Bogar
D rated incumbent Rep. Josh Shapiro is likely to keep his seat this time round, as he has won his last elections by solid margins – when he even had competition. On the other hand, candidate Tom Bogar is embracing new media to build a grassroots audience, so perhaps there's more in store for this race than meets the eye. Since he's a political newcomer, gun owners may have to wait to find out about Bogar's policy views on our issues.
District 169 – Philadelphia
Republican – Dennis O'Brien
This A rated incumbent has no challenger at this stage of the race, and it is unlikely that an opponent will emerge with enough backing to defeat the candidate who has held the seat since 1983.
District 170 – Philadelphia
Democrat – Brendan Boyle
Republican – Marc Collazzo
Incumbent Brendan Boyle has only been in office for one term, but he won the seat by double digits. He refused to answer the NRA questionnaire when he ran, so it is unclear what his position on the Second Amendment is at this time. His opponent has not been in a position to answer a questionnaire. While this seat was in GOP hands not long ago, it may be an uphill battle now.
District 178 – Ivyland, Northampton, Upper Makefield, Upper Southampton, Warwick, Wrightstown
Republican – Scott Petri
Democrat – David Apfelbaum
Incumbent Rep. Scott Petri maintains a B+ rating and has been in office since 2003. There is confusion about his opponent since the Bucks County Democrats claim to have endorsed a Mr. Axelbaum while the list of candidates reported by the Pennsylvania Department of State indicates his name will be on the ballot as Mr. Apfelbaum. UPDATE: Mr. Apfelbaum is the candidate's correct name, and he appears to maintain the party endorsement though they cannot spell his name. It is unlikely this race will be competitive since the Democratic nominee is young and inexperienced, running only an education platform. According to local media outlets, Apfelbaum is unable to answer many detailed questions about the issue.