Breakdown of State Races – SEPA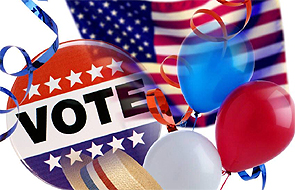 The easiest way to sort through the races for the 19 seats in Congress, 25 state senate seats, and 203 state house seats is similar to the way we sort for purposes of NRA-ILA EVC activity – by Congressional district and city. If you don't know your Congressional district, find it here first. You can then use the tool to find your state officials and details about your state house and senate districts.
First, a word about predictions and notes about how competitive seats are at this time. In politics, a week can make or break a campaign. We are more than nine weeks out from the May primary election and many, many weeks from the November election. There is a strong air of anti-incumbent attitude this year, and actions in Washington may only strengthen it. That will have an impact on down-ballot races. Don't take anything in this post as the final word on any race, especially grades which may change before the final election. Contact us if you want to get involved with campaigns in your area. We will continue to post new information as it pertains to gun owners as we count down to the elections.
PA-13 – Montgomery County with parts Philadelphia County
incumbent
withdrew/removed from ballot
United State Congress
Democrats – Allyson Schwartz
Republicans – Dee Adcock, Brian Haughton, Josh Quinton
This seat is considered safe for Democrats according to many political analysts. However, there has been a spirited race to challenge incumbent Congresswoman Allyson Schwartz. A presumed frontrunner has already dropped out, and party leaders in the two counties in the district have endorsed two different candidates (Dee Adcock for Montgomery and Brian Haughton for Philadelphia). While gun owners were no doubt like to get the F rated Schwartz out of office, it would be an uphill battle for either candidate.
Pennsylvania Senate
District 4 – Abington, Jenkintown, Rockledge, Philadelphia
Democrats – Leanna Washington, Lamont Thomas
This district, which is primarily in Philadelphia, does not appear to be competitive. The F rated incumbent has held the office since 2005, and her challenger appears to have only run for lowers offices in Philadelphia with little success. With no Republicans on the ticket, it is likely that Senator Washington's name will be the only one on the ballot in November.
District 12 – Ambler, Bryn Athyn, Hatboro, Hatfield (Borough & Township), Horsham, Lower Gwynedd, Lower Moreland, Montgomery, North Wales, Upper Dublin, Upper Gwynedd, Upper Moreland
Republican – Stewart Greenleaf
Democrat – Ruth Damsker
With a B rating, incumbent Senator Stewart Greenleaf is seeking another term for the seat he has held since 1979. His opponent, though never having held an office for which she would earn a grade, has run on a ticket of gun control with current gubernatorial candidate Joe Hoeffel. Her joint answer to a questionnaire by a business group when she was running for office in 2007 called for a limit on firearm purchases which would stop collectors from buying matched sets and possibly even involve the creation of a gun owner registry. Otherwise, her positions are short on details other than "state gun laws need tightening." While Ruth Damsker has won a county office in the area before, there doesn't appear to be much commentary on the competitiveness of this race just yet.
District 24 – Green Lane, Landsdale, Lower Frederick, Lower Salford, New Hanover, Towamencin, Upper Frederick, Upper Salford
Republican – Bob Mensch
Democrat – Bill Wallace
The incumbent, Senator Bob Mensch, only won this seat a short time ago in a special election. With his previous endorsement and A rating, Mensch will likely carry the support of gun owners again. His opponent, an art teacher, has no history on the Second Amendment. This seat has been in Republican hands for years, so it will likely be an uphill battle for Wallace.
District 44 – Schwenksville, Whitpain
Republican – John Rafferty
This A rated incumbent has no challengers on the ballot so far. While it's worthwhile to note that all candidates without competition now may face some in November if an opponent launches a successful write-in campaign for the other party, the time lost on the campaign trail will put them at a disadvantage.
Pennsylvania House
District 53 – Hatfield (Borough & Township), Landsdale, Towamencin
Republican – Bob Godshall
Democrat – Jack Hansen
This is a re-match from 2008. With an A+ and endorsement, incumbent Rep. Bob Godshall is a great choice for gun owners considering his opponent refused to even answer questions for gun owners in the last cycle. Given that the last election results were a blow-out with Rep. Godshall in a 20-point win, it is unlikely that the current election cycle will be any more favorable to Jack Hansen.
District 61 – Lower Gwynedd, Montgomery, North Wales, Plymouth, Upper Gwynedd, Towamencin, Whitpain
Republican – Kate Harper
Democrat – Mary Lou Readinger
With a D- rating, the incumbent Rep. Kate Harper has maintained a pretty strong showing in her district, even during the last Democratic sweep. As a local councilwoman, her opponent has no previous grade on the issue. Based on past election results alone, it's tough to see how this race will be competitive.
District 70 – Lower Salford, Towamencin
Democrat – Matt Bradford
Republican – Jay Moyer
Again, a re-match from 2008, but one that may prove perilous for the incumbent, Rep. Matt Bradford. In 2008, Bradford beat then freshman incumbent Jay Moyer by less than 900 votes. Since then, the political winds have changed substantially and that may be enough to shift those votes back to Moyer. With name recognition and a favorable political climate for the challenger, it's tough to see how this won't be a highly competitive race. Gun owners should know that Rep. Bradford has refused to respond to NRA's questionnaire while former Rep. Moyer maintained a B rating and was previously endorsed.
District 146 – New Hanover
Republican – Thomas Quigly
Democrat – Mark Painter
As an A rated previously endorsed incumbent, Rep. Thomas Quigly should certainly have gun owners rallying around him in this race. In his last election, Rep. Quigly maintained a comfortable lead. His opponent is a local tax collector who has no history on our issue.
District 147 – Green Lane, Lower Frederick, New Hanover, Schwenksville, Upper Frederick, Upper Salford
Republican – Marcy Toepel
Democrat – Robert Dodge
This open seat could be interesting to watch, depending on the quality of the campaigns given that they will actually be running in 2 different elections on the same day. There is a special election on the same day as the primary to complete the term of previous Rep. Bob Mensch who held the seat comfortably in previous elections. The Democratic nominee for the special election & primary ballot has not held elected office before, abandoning a previous race after failing to even gather the minimum number of signatures required for ballot access. The early hunch is that the race may not be terribly competitive, but given the nature of the special election creating a new incumbent before November, the dynamics will be fierce in these first two months.
District 148 – Plymouth, Upper Dublin, Whitemarsh, Whitpain
Democrat – Mike Gerber
Republican – Matt Maguire
This is another re-match from 2008, though one that seems unlikely to flip since the incumbent won by 2-1 during the last race. Even with political tides turning, that's an awful lot of votes to switch in order to win the seat from an incumbent who has held the seat since 2005. Gun owners may not have much at stake in this race since the incumbent is D rated and the opponent refused to return a questionnaire during the last cycle.
District 151 – Abington, Ambler, Horsham, Lower Gwynedd, Montgomery, Upper Dublin
Democrat – Rick Taylor
Republican – Todd Stephens
This is a re-match between two candidates who duked in out in 2008. Incumbent Rep. Rick Taylor has a D rating, and Todd Stephens never responded to NRA's mailings. With a difference of 419 votes in favor of the Democrat in 2008, this could be the year the GOP takes back the seat it held before Taylor's election in 2006. Based on the close vote margin in the last cycle that clearly favored his party, Rep. Taylor has reason to be nervous in this political environment.
District 152 – Bryn Athyn, Lower Moreland, Hatboro, Horsham, Philadelphia, Upper Dublin, Upper Moreland
Republican – Thomas Murt
Democrat – Robert McGuckin
Incumbent Rep. Thomas Murt holds a D rating, and has served the residents of the area since 2007 when he defeated a member of his own party who had establishment support. Little has been found on his opponent, so it is unlikely we will have any information on the race for gun owners until closer to the election.
District 153 – Abington, Upper Dublin
Democrat – Josh Shapiro
Republican – Tom Bogar
D rated incumbent Rep. Josh Shapiro is likely to keep his seat this time round, as he has won his last elections by solid margins – when he even had competition. On the other hand, candidate Tom Bogar is embracing new media to build a grassroots audience, so perhaps there's more in store for this race than meets the eye. Since he's a political newcomer, gun owners may have to wait to find out about Bogar's policy views on our issues.
District 154 – Jenkintown, Philadelphia, Springfield
Democrat – Larry Curry
Republican – Mary Beth Carroll, Tom Bell
While it would be nice to oust F rated incumbent Rep. Larry Curry from the seat he has held since 1993, this is a district that doesn't even reliably draw Republican challengers and has seen them defeated by upwards of 50 points. Regardless of the outcome of the GOP primary, this does not appear to be a competitive race.
District 169 – Philadelphia
Republican – Dennis O'Brien
This A rated incumbent has no challenger at this stage of the race, and it is unlikely that an opponent will emerge with enough backing to defeat the candidate who has held the seat since 1983.
District 170 – Philadelphia
Democrat – Brendan Boyle
Republican – Marc Collazzo
Incumbent Brendan Boyle has only been in office for one term, but he won the seat by double digits. He refused to answer the NRA questionnaire when he ran, so it is unclear what his position on the Second Amendment is at this time. His opponent has not been in a position to answer a questionnaire. While this seat was in GOP hands not long ago, it may be an uphill battle now.
District 172 – Philadelphia
Republican – Joseph Gaynor, John Perzel, John McDermott
Democrat – Kevin Boyle, Daniel Collins, Tim Kearney, Karen Rotondo
This is going to be a fascinating race to watch. It would normally be impossible to imagine an incumbent who has been in office since 1979 and served as Speaker of the House for three years to be in trouble. Unfortunately for gun owners, our B rated and previously endorsed friend, incumbent Rep. John Perzel, may be facing an unexpectedly challenging race this year. With charges pending related to using state resources for political work, it's unclear how this may impact his re-election chances. Rep. Perzel has denied any wrongdoing, and he won in 2008 by more than 38 points over his closest challenger, Tim Kearney, in a three-way race.
District 173 – Philadelphia
Democrat – Mike McGeehan
This D rated incumbent has been in office since 1991. With no competition lined up this early, this election cycle should be a walk in the park for the Democratic lawmaker.
District 174 – Philadelphia
Democrat – John Sabatina
Though he has only been in office since 2006, D rated incumbent Rep. John Sabatina hasn't attracted any competition for a while.
District 175 – Philadelphia
Democrat – Pete Fiorentino, Daryl La Fountain, Michael O'Brien
Republican – Louis Schwartz
This D rated incumbent seems to have a solid lead for this long-time Democratic seat. It is unlikely the primary or general election will be competitive.
District 177 – Philadelphia
Republican – John Taylor
After beating the last Democrat who opposed him by 2-1, it is unlike that the C rated incumbent will attract a top-level challenger this year.
District 179 – Philadelphia
Democrat – Tony Payton
Republican – Matthew Franchetti
Perhaps it's unsurprising that this longtime Democratic district is expected to stay in the hands of D rated incumbent, Rep. Tony Payton.
District 202 – Philadelphia
Democrat – Mark Cohen
This F rated incumbent is fully expected to hold the seat he has served in since 1974.
District 203 – Philadelphia
Democrat – Dwight Evans
This solid F rated incumbent faces no challengers for the seat he has held since 1981.