PA Senate Seat Stays in Pro-Gun Hands!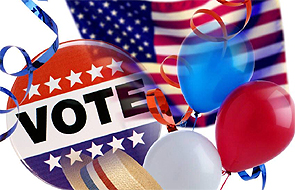 Thank you to all of the gun owners who voted in yesterday's special election for the Senate seat in district 24. Because of you, NRA-endorsed Bob Mensch won in a blowout, sending a clear message to Harrisburg.
For all of you who took a few hours to contribute to the campaign, a much bigger thanks goes out to you. Turnout was key in the special election, and whether you knocked on doors, made phone calls, or just reminded your pro-freedom friends and family to vote, you made a difference. Even those of you who didn't have time to contribute, but who put on a bumper sticker or put out a sign, it was an important show of support for a worthy candidate.
Special elections are a time when gun owners can really shine. The Reporter says that turnout was just under 13% for the special election in Montgomery County. Tallies from the other three counties are likely on par, or lower. With less than 19,000 people voting, a handful of pro-gun votes can make a huge difference. More importantly, a few pro-gun volunteers who tell the candidate why they turned out can leave a lasting impression that we do work for our rights, and we will work for politicians who work to protect our rights.
The next elections are municipal elections on November 3. Again, turnout is usually extremely low. Voters in House district 147 will likely face another special election sometime after that to elect a replacement for Rep. Mensch once he is sworn into the Senate.