Heller Today, Gone Tomorrow?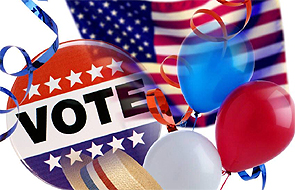 This article is from NRA-ILA, published on the NRA-ILA website. The last day to register to vote in Pennsylvania is Monday, October 6.

As you know, the Supreme Court recently ruled that the Second Amendment guarantees an individual right. While this is great news, this ruling is only as good as a future Supreme Court allows it to be. The work of five Supreme Court justices today can very easily be undone if the current balance of the court tips by one or more anti-gun justices tomorrow–especially if those justices were to be nominated by an anti-gun President and sent to an anti-gun Senate for confirmation!
It is expected that our next President may have the opportunity to appoint one, two, or maybe even three Supreme Court Justices!
While most of us will never get elected to the Senate and directly vote on judicial nominees, we can do our best to make sure that those appointing and ratifying these future guardians of our Constitution understand and agree with the individual right protected by the Second Amendment. In doing so, we will help protect not only our own gun rights, but also those of our children and, quite possibly, our grandchildren.
And what's the best way for all of us to do this? By voting! But there's a critical first step: You must make sure that you, your friends, your coworkers, and your family are all currently registered to vote.
Registering to vote is the single most important step you can take right now to protect our rights, as only currently-registered voters are able to cast their ballot on (or before) Election Day.
And, registering to vote is EASY!
NRA-ILA is currently in the process of conducting one of the most aggressive voter registration drives ever. To that end, we are providing NRA Members and gun owners with a special voter registration website. This site will serve as one-stop-shopping for all of your voter registration needs.
By clicking this link, you will find voter registration applications that can be completed on-line and downloaded, critical election dates and voter registration deadlines, information on early and absentee voting for your state, and much more.
In November's elections, the stakes couldn't be higher. The future of our gun rights hangs in the balance!
If you have recently moved or haven't voted in recent elections, you need to re-register. If your voter registration is current and up-to-date, please forward this e-mail and our special voter registration link to your fellow firearm owners.
Take this one, simple step that will help preserve our gun rights today and for future generations. Register to vote TODAY!