Get Your NRA Endorsed Candidate Gear in Allentown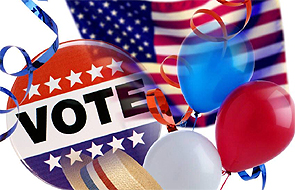 Get the latest materials for your yard, car, and to share with your fellow shooters at the Forks of the Delaware Historical Arms Society Gun Show in Allentown this weekend.
If you are a gun owner in SE Pennsylvania, stop by the NRA Election Volunteer Coordinator booth.  Get election materials before it's too late, and pick up information about the endorsed candidates from NRA.