PA-8 Republican Candidate Forum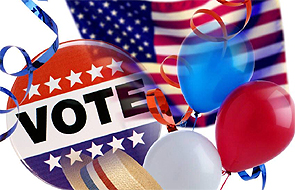 Word comes that a local activist organization is hosting a candidate forum for conservative candidates looking to run for the 8th Congressional District seat. For gun owners in Bucks County, as well as slivers of north Philadelphia and south east Montgomery Counties, you may want to attend to meet the candidates and find out more in advance of the primary election.
Date: Monday, January 11
Time: 7:00 to 9:00 pm
Location: Council Rock High School South Auditorium, 2002 Rock Way, Holland, PA 18966
It is unlikely NRA will get involved in a primary race among non-incumbents, so there is no endorsed candidate going into this event. This is merely an opportunity to be an educated voter and find out more about who is running for office.
Given the opportunity, you might want to introduce yourself as a Second Amendment supporter and let candidates know that you look forward to their response to the NRA questionnaire when it becomes available for 2010. Encourage them to contact NRA headquarters to find out more information.