Hoeffel Denounces Right to Keep & Bear Arms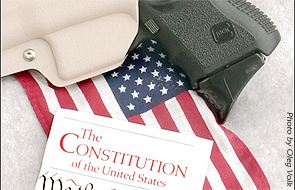 While launching a political attack against Attorney General Tom Corbett yesterday, gubernatorial candidate Joe Hoeffel denounced the 31 state Attorneys General – including Corbett – who signed a brief that acknowledged the Second Amendment protects an individual right in the landmark DC v. Heller case.
Because the Second Amendment's text recognizes a "right," not a "power," and guarantees that right to "the people" and not "the States," it necessarily secures an individual right to keep and bear arms. The First, Fourth, and Ninth Amendments likewise protect the "rights" of "the people," and none dispute that those Amendments protect individual rights. The Tenth Amendment, in turn, expressly distinguishes between "the States" and "the people," demonstrating that the Framers knew well the difference. And, this Court has made clear, "the people" is a term of art, with the same meaning throughout the Bill of Rights.
In his attack, Hoeffel called Washington, DC's gun ban a piece of "sensible gun safety legislation." He didn't stop there, Hoeffel called the monumental civil rights case a "frivolous lawsuit." In fact, Hoeffel also defended Chicago's gun ban, also calling the McDonald v. Chicago case a challenge to "sensible gun safety legislation." Of course, the McDonald case had even more support among state leaders with 38 Attorneys General signing on to the individual rights incorporation view.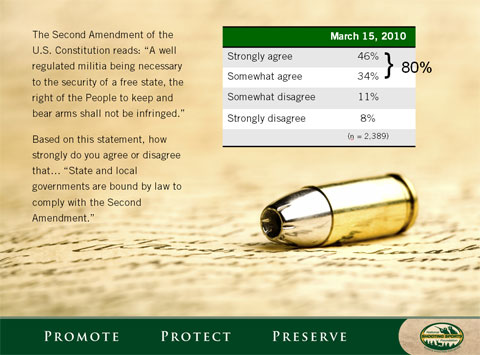 To illustrate just how out-of-touch Hoeffel's position is with even his core constituency, not even the Brady Campaign considers a ban to be sensible legislation! They did not side with Chicago in the latest case, and their president has stated since 2008 that gun bans are off the table in the gun rights debate. Even gun control groups agree that Joe Hoeffel's views on the Second Amendment are too extreme!
It should come as no surprise that the American public doesn't agree with Joe Hoeffel's interpretation of civil rights, either. Yesterday also marked the release of an NSSF poll that found 80% of Americans believe that state and local governments must honor the Second Amendment.