Gun Rights Take Stage in Race for PA-12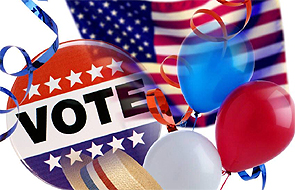 With the economy still lagging and contentious issues like health care continuing to divide many districts, not many people expect the Second Amendment to play a huge role in the elections this year. Well, it looks like they are wrong. In PA-12, the former Congressional seat held by the late John Murtha, gun rights have been mentioned by both special election candidates.
The first major mention came from GOP candidate Tim Burns on Twitter earlier this month when he mentioned his Sunday activities that included buying ammunition. Though in PA-12, gun owners know that the Second Amendment isn't a partisan issue, as evidenced by not only Murtha's great record on the issue, but also through the tweets of the Democratic candidate. Mark Critz followed up a few days later letting us know that he had plans to stop by a local Friends of the NRA dinner. Unfortunately, he didn't make it in time, but he did write to us and let us know that he will not miss out on the next one!
But now the pro-gun talk has moved off of Twitter and onto the airwaves. With this first commercial in the race, Burns makes gun rights a top issue:
[youtube]http://www.youtube.com/watch?v=BttGvxz3fv8[/youtube]
NRA-ILA has sent questionnaires to candidates around the state, and we look forward to seeing answers from each of the special election candidates and their primary day opponents. At least based on new media antics, it looks like gun owners in Southwest Pennsylvania might have a ballot full of good choices.