Sportsmen for McCain to Rally Sunday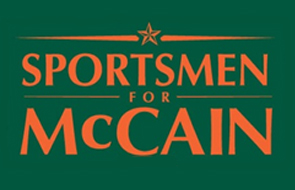 Sportsmen for McCain will rally on Sunday, October 12 at the Pike Township Sportsmen's Association in Oley, PA in Berks County.
The event will feature sportsmen's leaders from around Pennsylvania and Jim Warner, a former POW and former NRA General Counsel.
Don't miss this huge event, a chance for sportsmen to make their voice heard in Pennsylvania and show Barack Obama that he cannot silence gun owners now matter how many threats he makes against the First Amendment and he does not have the support of real gun owners who know the truth about his record.
The rally begins at 1pm. If you would like to participate in a carpool from Bucks County, contact us ASAP.